Date/Time
Saturday Aug 5, 2017
11:00 am - 4:00 pm
Location
PSU Park Blocks
1914 SW Park Ave
Portland OR 97201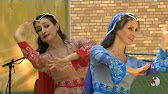 Mark your calendar for another fun day at the 18th Annual Iranian Festival.
Live music, dance performances including kids' Rainbow Dance,  and more
Delicious and local Iranian food and dessert
Fun activities for children and adults
Traditional arts and crafts
Costume fashion show
Iran-related book fair
Vendor and business booths
Visual art showcase including calligraphy and traditional Persian carpets
We are proud to support Oregon Food Bank, and we welcome canned food donations at the festival
Exhibitors: Please call 503.862.8362 for more information, or click here for Booth Rental Form.
Attendance is free, thanks to the generous support of Andisheh Center; our donors; many volunteers; and the local businesses participating in the event.